CIB, Nord, FI, SE, DK CH
Yhazin Finders keepers
b. 25.05.2009 d. 25.12.2017
s. Tuohi-Tikan Teikkari d. CIB Yhazin Drums Of Africa
breeder Liza Lopez, owner Maud Fast
Holder of both race track license and lure coursing license
Eyes checked clear 6/2011, 10/2013
Heart ultra sound check clear 10/2015
Justin in the Finnish database KoiraNet
Justin is Mickes brother, and came to us one year after Micke. He was my second choice when I was choosing my puppy one year earlier, and I had a hard time choosing! In the end the decision was made upon the fact that Micke was actively chasing the lure we had with us, and Justin was not. But perhaps he was only sleepy that day. When he had made himself at home one year later, and followed Micke's and Ludde's race track training, he had no problems chasing the lure just as much as they did. He became a very trustful competitor in both race track and lure coursing competition. He was never fast, but he did never break nor disturb others.
Justin was beautiful, he had dark brown triangular eyes, and a look to die for. He was well built, but unfortunately never really enjoyed showing himself in the conformation ring. Still, he became international champion, och had several group placements as well.
At home he was the most kindest dog you can imagine. He was a mummy's boy, and never really liked when I travelled with the other dogs without him.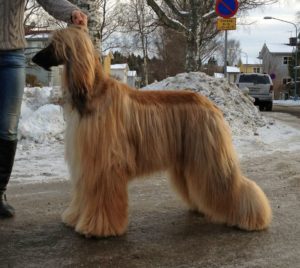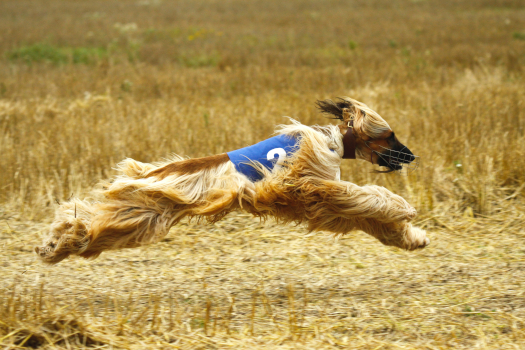 Pictures: big picture Maud Fast, small pictures Liza Lopez, Mikael Fast, Saori Wohlin, Johanna Aho, Sakari Lampola, Irene Vinha, Jan Coppens, Maud Fast