FI & NO CH
Khaos d'King Of Today
b. 17.03.2018
s. CIB Yesterday, Today And Tomorrow d. Nightwind Unique Queen For Khaos
breeder Saori Wohlin, owner Maud Fast
Eyes checked clear 10/2019, 8/2020
Hips A/A, elbows 0/0 SP0 LTV0 11/2020
Sire to Pramya I-litter, dam CIB Pramya Dizzy But Not Blond
Minos in the Finnish database KoiraNet
We had no intention to get a fourth Afghan hound after Justin had passed away, but when I visited my friend Saori in May 2018, to honestly just look at the puppies, I totally fell in love with the almost white boy Minos. He was always doing something, a very active boy, and I thought he could be a nice dog to train with. Minos moved to us when he was three months old. And he is a fun dog, and it's easy to train with him. He is motivated by both food and toys.
Minos started his show career with being BOS puppy at Strömsholm sighthound specialty in 2018, and then he hada couple of fun match shows. The first official show he took part in was the Finnish national specialty in 2019, where he was second in junior class. He participated in some more shows that first summer and received four CAC, one Nordic CAC, one nordic reserv-CAC, and one BOB. He also qualified for Crufts after a really fun trip to Norway. In Sweden he was BIS intermediate at the Swedish national specialty. The pandemic hit in 2020, but in spite of the few shows that were arranged, he finished his Finnish and Norwegian champion titles with a BOB.
In January 2020 he became sire to nine beautiful puppies at kennel Pramya. Dam to the litter is CIB Pramya Dizzy But Not Blond.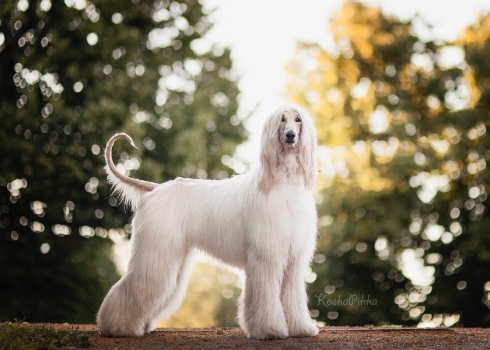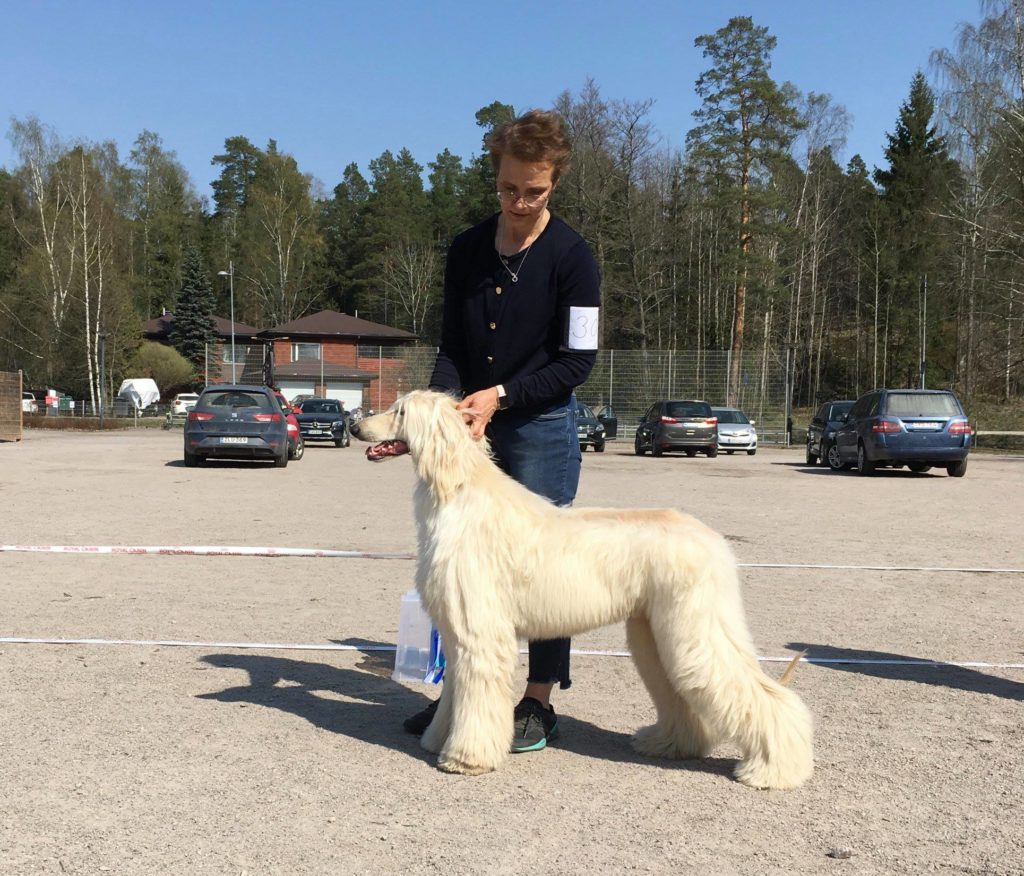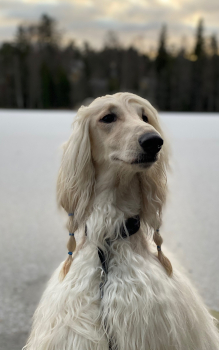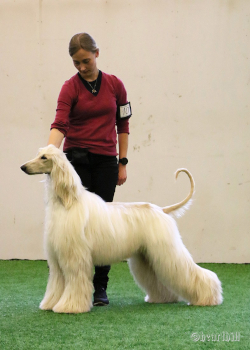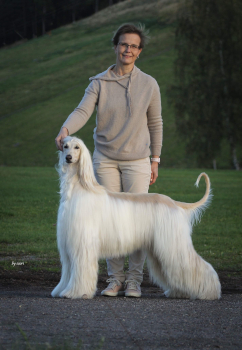 Pictures on this page: Heli Poikonen, Heli Poikonen, Kirsi Nousiainen, Saori Wohlin, Soile Perjus, Soile Perjus, Mikael Fast, Soile Perjus, Saori Wohlin.
Handler on the fifth and eighth pictures Tuuli Koivumäki.