FI, SE, EE CH PMM-11
Yhazin Freelancer
b. 25.5.2009 d. 15.2.2021
s. Tuohi- Tikan Teikkari d. CIB Yhazin Drums Of Africa
breeder Liza Lopez, owner Maud & Sofia Fast
Holder of both oval track race license and lure coursing license
Three lure coursing CAC from Finland and two from Sweden
CACIL from lure coursing and r-CACIL from oval track
Winner of the Nordic championship lure coursing 2011
Two CACIB from conformation
Eyes checked clear 6/2011, 2/2013, 10/2019
Micke in the Finnish database KoiraNet
Micke came to us as 8,5 weeks old. I travelled with his father's owner Merja and her friend Laura to the south of Sweden to choose my puppy. It was the beginning of a long friendship with both Laura, Merja and the breeder Liza. To choose a puppy from 8 different males was not easy, they were very similar, and in the end I had narrowed it down to two males. Little did I know when I chose Micke, that one year later also my second pick would move to us!
Micke was a very independent dog his whole life, and it was evident already as a small puppy, hence the registered name Freelancer. He loved to wander around on his own when we were hiking, and many a time his idea of how far away he could walk or run from us differed a lot from what my comfort zone was.
Micke taught me to love lure coursing. He loved to run, and even as a veteran turning eight he run like a young dog (but, unfortunately, anticipated the lure exactly as much as an eight year old lurecoursing veteran might do)
Micke lived to almost twelve years old, and it was wonderful to follow how he matured into a wise old dog. There is something special with the oldies. They have been around a lot, they have seen the world, and you can see it in their eyes. Micke was a huge help for Kalila when she got attacked by a golden retriever who tried to nail her down. He was old already, but still tried to go between the attacking dog and his bitch. And he was after that incident a huge help for Kalila who felt herself very insecure around other dogs. Kalila was for a long time after Micke had left us very unsure during dark evening walks, it took her almost a half year to recover. I'm sure she missed him just as much as I did.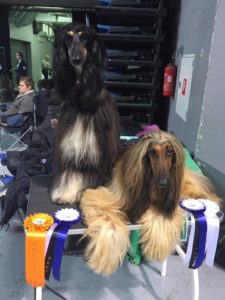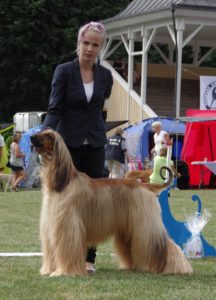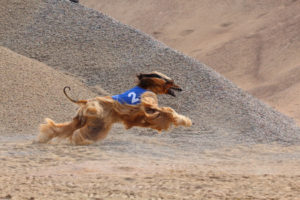 Pictures on this page: Tuss Bennergård-Rojas, Saori Wohlin, Maud Fast, Maud Fast, Saori Wohlin, Soile Perjus. Kikko Kåhre, Ari Salmela, Mikko Marttinen